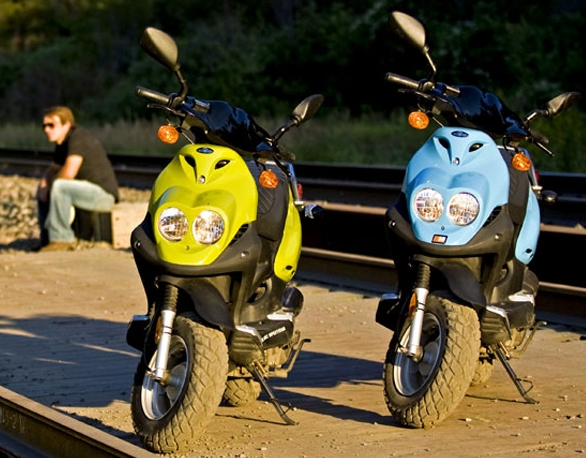 At Sun N Fun Rentals we offer the newest in Scooter Rentals & Safety. If you're comfortable and experienced with scooters it's a great, cost effective way to see most of the Vineyard or to just have fun for the day. If you have a larger group ( with children ) then we suggest you get one of our car rentals. We will help find what fits you best...
Rental Requirements
Must be 18 or older with a credit card.
Must have a valid Driver's License on your person at all times.
Must have closed toe shoes (no sandals or flip-flops).
Must have eyewear (sunglasses).
Cannot not be pregnant.
Cannot be intoxicated.
Helmets are required by law and are free with the rental.
MUST PASS OUR MANDATORY 10 MINUTE ROAD TEST
At Sun 'n' Fun we pride ourself on our safety and awareness of a persons ability to drive safely on Martha's Vineyard during peak tourist season. We show you how to operate the scooter and when you're ready let you take a test drive around the block. If you are able to show us that you can operate it safely , then you are off. If we feel like you are putting yourself in danger, then we will not let you rent...
Sun 'n' Fun Inc., 28 Lake Ave. Oak Bluffs, MA
508-693-5457 rent@sunnfunrentals.com